Running For Abbey Rose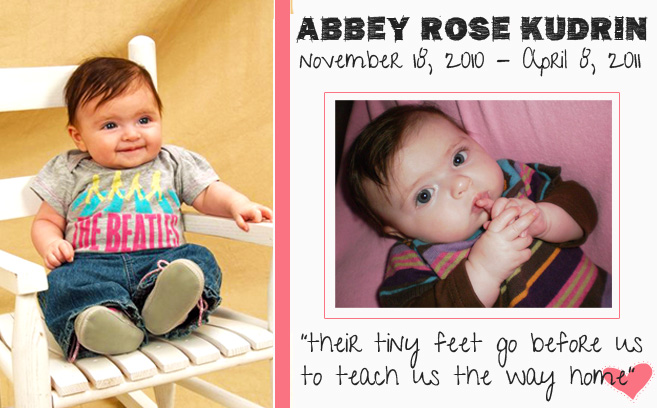 This is little Miss Abbey Rose Kudrin, she is the daughter of Suzanne and Sam Kudrin. She was born on November 18th 2010 and met Jesus in Heaven on April 8th 2011.  I got the following journal passage from CaringBridgeto help tell their story..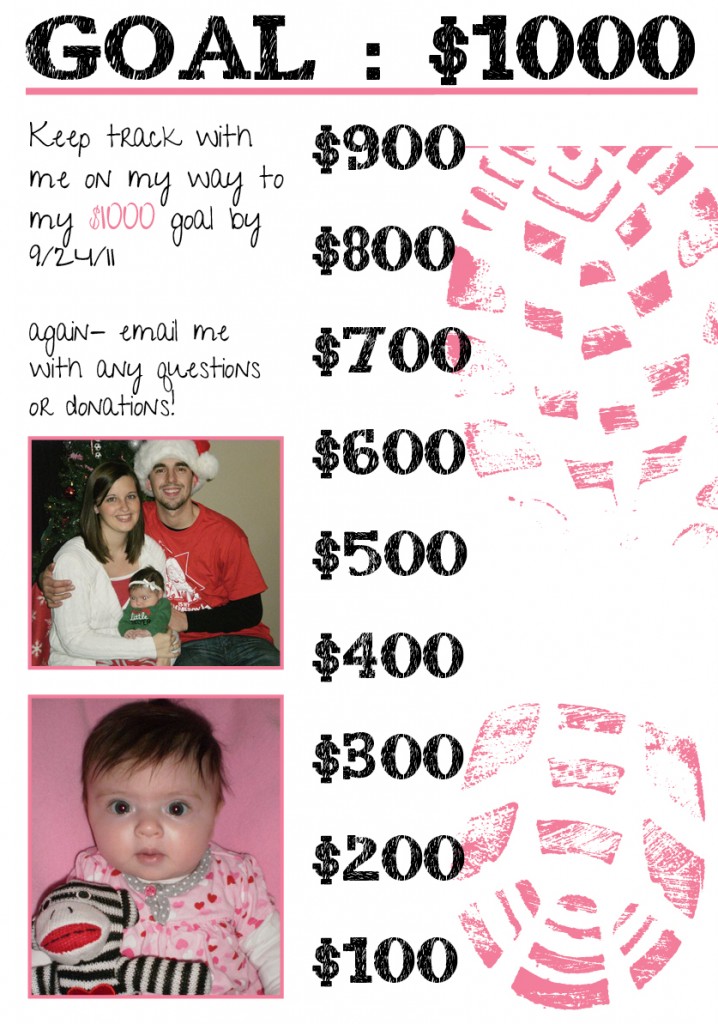 "We are still not sure of what happened yesterday afternoon. Sam received a phone call from our babysitter yesterday around 2:30 that Abbey had stopped breathing and the EMT's were there.  Sam and I left school and rushed to the hospital in Strongsville. When we got there and Abbey was still not breathing and they were doing CPR Abbey had no pulse for about 90 minutes. Just as a nurse came in to tell us that there was nothing more they could do, another nurse ran in saying that had found a pulse. Right away they called Rainbow Baby's in Cleveland to transfer her.  Her heart rate was finally raising but they were still breathing for her.  I rode in the ambulance with Abbey & never stopped praying.
Upon our arrival to Cleveland, they took Abbey into her room and started all of these test, getting her hooked up to a Ventilator, and trying to keep Sam and I calm.  Abbey was then chosen to do a medical study they are doing with baby's dealing with their body temperature.  She is the first on in Cleveland to have this study done on her. Please continue to pray for our baby girl.  She is so wonderful and has made the past 4 months the best months of my life."
– The Kudrin Family
Later that afternoon Abbey Rose passed away. It was the most difficult time for Sam, Suzi and their families however they have continued to be strong and they believe that God has a plan for them and for Abbey Rose.  I know Jesus is holding her tight, and they have an amazing guardian angel watching over them. I, as many other, continue to pray daily for you and your family.

On September 24, 2011 – I will be running in the Fort4Fitness Half Marathon in honor of Abbey Rose. The Kudrin's have set up the Abbey Rose Fund to help their young family with medical expenses, funeral services, headstone and lost wages from being off work
. I am hoping my friends and family will help me help them raise money. I am hoping to raise $1000 from now until 9/24/11 for The Abbey Rose Fund. They have set up a benefit account at Key Bank in memory of Abbey. I have spoken with Suzanne and there are a couple of ways we can help them out…
If you'd like to write a check please make checks payable to "Sam Kudrin" , "Suzanne Kudrin" or "The Abbey Rose Fund".
If you'd like to get the money to me I will be making deposits and mailing things to Suzi frequently. The
y do ask that you include you name and address with anything you send.
If you want to get the donations to me you can mail to me at :
Stephanie Mumma
424 E. Sycamore #5
Columbus Grove, OH 45830
Remember even if it's $1, $20 or $100 every single thing is appreciated and helps. So try to give up a cup of coffee or an extra bag of chips at lunch and help out this awesomely-amazing family.
Please email me StephanieMumma86@gmail.com
or check out the Facebook Page by clicking here!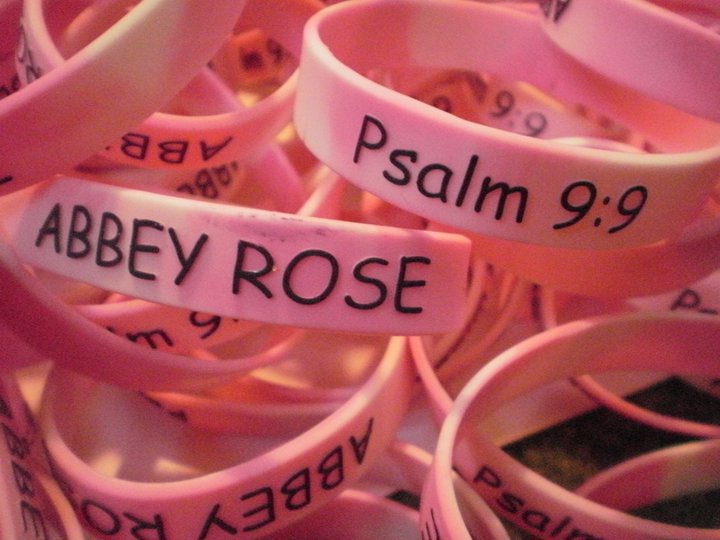 The family also has Abbey Rose bracelets for sale one for $3 or 2 for $5. I can also get you hooked up with these. :)
Ok friends and family — if you can't contribute monetarily – please continue to pray for strength and love for the Kurdin family.