together with their parents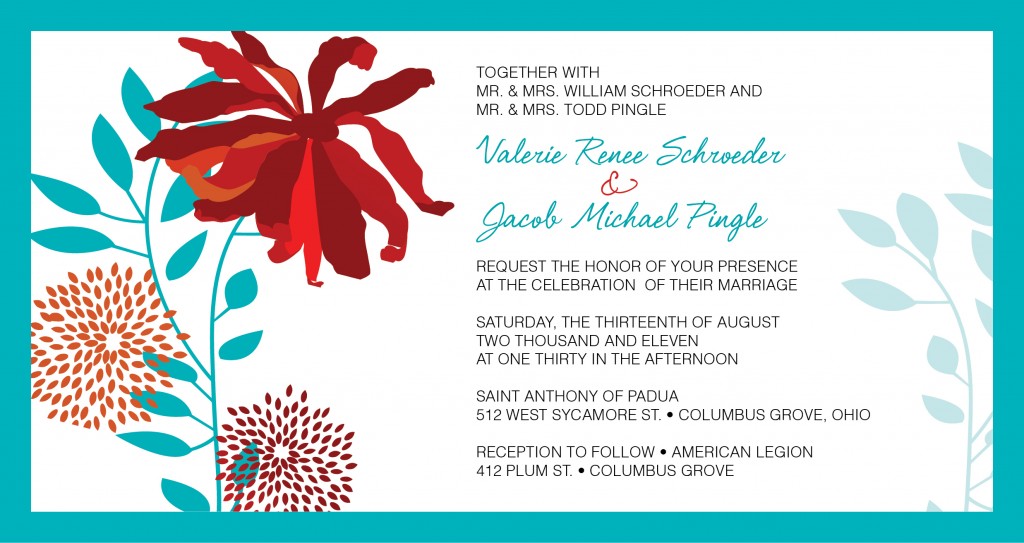 First off, Congratulations (again) to you both!
I have had thee best time working with Val on her wedding stationary. Not only designing all the different elements, but also getting to know her better. As you can see, Val decided (or couldn't decide) on two invitations to send out. They were very similar concepts and Val couldn't choose, so we thought – why choose.. just do both! I am now finishing up details with Val & Jake on the programs and little things for the reception!
I'd like to thank Val & Jake for giving me the opportunity to help in this part of their big day! I can't wait until August!